Get
Free

Product Catalog!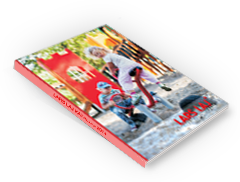 You can order a printed version of our latest catalogue by filling out the online form or download pdf version here.
Crow's Nest
12500 | Atlantis
Specification

Price

5542 GBP

Line

Atlantis

Width

409 cm

Length

363 cm

Height

206 cm

Critical falling height

120 cm

Safety zone

720x592

Falling surface

Required

Age

3+

Base material

steel

All prices exclude VAT
A crow's nest is a structure in the upper part of the main mast of a ship, that is used as a lookout point. All ships have at least one crow's nest, where the commanding officer or other pirate of rank officer  can initiate pursuit on other ships, and the expanded visibility that the crow's nest permits allows engagements to be made sooner and thus often more successfully.
A crow's nest works in most environments and provides a good look-out point  like a hillside, or top of a hill.

Calling all budding pirates! Lars Laj Crow's Nest with a difference offering physical play opportunities with the climbing net, ladder, parallel bars, slide and of course crow's nest. Resting on the platform you can see the whole area and playground, invite other adventurous small pirates to play with and finally slide down the slide, into the arms of waiting parents.

Crow's Nest belongs to Atlantis line and is made of the high quality materials: stainless steel, powder coated galvanized steel, armed polypropylene ropes and PE boards. All to provide children with many moments of carefree fun and games limited only by the  children's imagination. Product was designed for children over 3 years old.

Get the atmosphere straight from  Pirates of the Caribbean movie and enjoy time spend on Lars Laj Playgrounds.