Get
Free

Product Catalogue!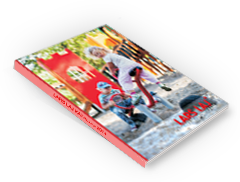 You can order a printed version of our latest catalogue by filling out the online form or download pdf version here.
Barcelona
Email this page to a friend
Barcelona
14318

| Outdoor Furniture
Specification
Price

250 GBP

Line

Outdoor Furniture

Width

49 cm

Length

155 cm

Height

79 cm

Seat height

41 cm

Seat width

39 cm

All prices exclude VAT
Isometric view
Stylish bench Barcelona is the queen of comfort. The bench has a specially designed backrest, and two profiled armrests located on both sides. Metal structure of the frame is accompanied by a wooden finish of the seat. The bench is enriched with interesting decorative elements that add a bit of charm and transform this park bench into a place, where everyone would like to relax and enjoy beautiful views.
Barcelona has an old-fashion stylized form, that will be  suited to charming alleys in the park, promenades, and old towns. It can be also installed  on the city streets, in the garden or a new-built housing complex.
This piece of furniture is an unique combination of aesthetics and functionality, very well suited to all kinds of outdoor spaces. It has impressive, meticulous finish and is very durable. Barcelona bench belongs to our Outdoor Furniture line, which will allow anyone to independently arrange aesthetic and useful space.