Get
Free

Product Catalogue!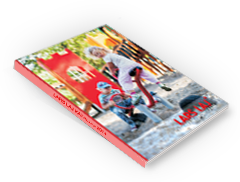 You can order a printed version of our latest catalogue by filling out the online form or download pdf version here.
Bicycle stand X
Email this page to a friend
Bicycle stand X
14739

| Outdoor Furniture
Specification
Price

560 GBP

Line

Outdoor Furniture

Width

65 cm

Length

250 cm

Height

80 cm

All prices exclude VAT
Modern Bicycle Stand X is a small architecture facility suitable for use in busy urban areas. This convenient design offers parking spaces for 10 bicycles, which can be left outside and locked safely. Bicycle rack has an interesting shape, that performs decorative function. This kind of a parking for bikes will be a nice addition to environment with classical space arrangement.
The stand is to be installed in  concrete, by securing its anchoring elements. Bike's rack can be placed on the streets, sidewalks or in front of diners, but also on the promenades and other places dealing with intense cyclists traffic. The use of small architecture of this kind is also a natural incentive for an active lifestyle and can encourage  people to enjoy healthy pedaling on two wheels.
The product belongs to the popular line of Outdoor Furniture and was made of high quality steel and cast iron components. It is resistant and protected against corrosion by powder coating. The length of the stand has 250 cm, and a height - 80 cm with the 65 cm width. It's the perfect choice for any space tailored to the needs of modern city dwellers and cyclists.