Get
Free

Product Catalogue!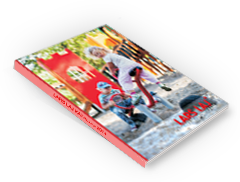 You can order a printed version of our latest catalogue by filling out the online form or download pdf version here.
City bin II
Email this page to a friend
City bin II
14414

| Outdoor Furniture
Specification
Price

400 GBP

Line

Outdoor Furniture

Width

35 cm

Length

50 cm

Height

110 cm

Diámetro

35 cm

All prices exclude VAT
Trash bin City II is an interesting proposition of facility equipment for both private and urban spaces. It can be placed  in the garden, playground, on the street or recreation zone of the park. City II waste container was created with attention to every detail, it is characterized by the highest standards of materials and is resistant to external factors.
City II bin is an example of  unique park furniture that will help us achieve order and tidiness in the surrounding area. This functional solution is necessary in our environment. A basket made of steel and cast iron is placed on a special pole, that must be concreted in the ground. The whole construction is protected by powder coating. Litter bin has also protective visor, a very practical solution.
Dark colors of City II make it an universal solution for any space project. This series of products from Outdoor Furniture line is an example of small architecture characterized by excellent functionality and aesthetics, excellent for charming pedestrian streets in the old town.