Get
Free

Product Catalogue!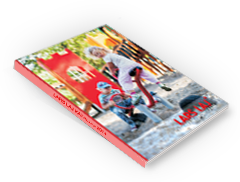 You can order a printed version of our latest catalogue by filling out the online form or download pdf version here.
Copenhagen w/o back
Email this page to a friend
Copenhagen w/o back
14316

| Outdoor Furniture
Specification
Price

360 GBP

Line

Outdoor Furniture

Width

55 cm

Length

180 cm

Height

60 cm

Seat height

45 cm

Seat width

45 cm

All prices exclude VAT
Isometric view
Copenhagen bench without backrest has a simple form, that guarantee optimum of comfort for any fatigued passerby. The project is characterized by a combination of modern and classic ideas. Copenhagen bench without back can be used to create the best conditions for resting, while not occupying too much of  valuable estate, it will also save you a bit of space.
Seat of the Copenhagen bench was made of wooden boards, that match the natural settings. On both sides of the bench there are two rounded armrests made of high quality metal components forming the base for the arms support. The best quality of used materials ensures high durability, strength and is best suited to the urban space.
This type of the designer park furniture is a great idea for a garden makeover, housing estates or architectonic solutions in an urban space, wherever we are creating a leisure zone. The construction of the bench guarantees complete satisfaction and is very functional. The bench has a length of 180 cm, width of 45 cm and height of 44 cm, which provides optimal conditions to sit on it and take a moment of respite from everyday life and responsibilities. The product is part of the Outdoor Furniture line.