Get
Free

Product Catalogue!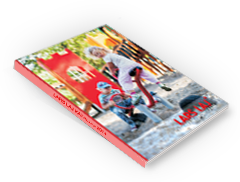 You can order a printed version of our latest catalogue by filling out the online form or download pdf version here.
Lisbon w/o back
Email this page to a friend
Lisbon w/o back
14315

| Outdoor Furniture
Specification
Price

390 GBP

Line

Outdoor Furniture

Width

50 cm

Length

180 cm

Height

69 cm

Seat height

45 cm

Seat width

40 cm

All prices exclude VAT
Isometric view
Minimalist bench Lisbon is a convenience and simplicity in one. The project has been designed for the urban space, but will be also suitable for the garden. The bench can be installed on the grass of the back yard on a plot of housing complex. That seat will be useful also in the playground or often frequented public places.
Lisbon belongs to the Outdoor Furniture line, and is characterized by the highest standards of workmanship. Metallic structural elements are adorned with wooden seat, on which you can sit back and enjoy peaceful moment. Lisbon bench without backrest has a length of 180 cm, which provides space for several people at the same time, while its width is 40 cm and height 45 cm. It has two contoured armrests on the sides, which also serve a decorative function.
When designing landscape have in mind, that we all need a moment to slow down and relax, especially  on playgrounds, where parents spend long hours observing their toddlers playing together. Get to know our other products from this series to create your own arrangement of interesting space.