Get
Free

Product Catalogue!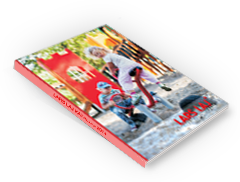 You can order a printed version of our latest catalogue by filling out the online form or download pdf version here.
Monaco
Email this page to a friend
Monaco
14321

| Outdoor Furniture
Specification
Price

420 GBP

Line

Outdoor Furniture

Width

60 cm

Length

180 cm

Height

85 cm

Seat height

44 cm

Seat width

50 cm

All prices exclude VAT
Isometric view
Elegant park bench Monaco can arrange every private and public space in an optimal way. Its simple form provides maximum comfort and looks great around both natural greenery as well as any urban environment. The bench has a comfortable backrest, offering support to sit back and relax. Accordingly adjusted seat can accommodate several people, that can rest on it together.
The frame of Monaco bench combine powder coated dark steel construction elements with wooden tops. The bench boards are made of  soft pine wood. This unique design makes the bench fitted into the park area, city street, pedestrian zone or boardwalk, but also playground or residential area. It is made of high quality materials resistant to weathering, that ensure comfortable use.
Our pieces of small architecture elements are a good idea for anyone, who would like to squeeze from its surroundings a little bit more. Monaco bench with backrest is part of the Outdoor Furniture line, with many other interesting parts used for the outside space arrangements.