Get
Free

Product Catalogue!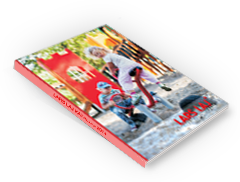 You can order a printed version of our latest catalogue by filling out the online form or download pdf version here.
Porto
Email this page to a friend
Porto
14327

| Outdoor Furniture
Specification
Price

300 GBP

Line

Outdoor Furniture

Width

40 cm

Length

180 cm

Height

45 cm

Seat height

45 cm

Seat width

40 cm

All prices exclude VAT
Isometric view
Porto bench with its convenient and minimalist form, offers maximum of comfort. This garden bench was set on solid, cast-iron legs protected by powder-coating, holding rungs of softwood covered with varnish. Wooden seat adds the charm and makes the bench adequate for modern, as well as traditional places. It can be installed in the garden or residential zone, but also in the public zones like streets, promenades and park's playgrounds.
The bench is made of high quality components, secured from the weather conditions. Protection against the adverse effects of external factors ensures a long-term use without any problems. This is a very attractive piece of small architecture from the line of Outdoor Furniture.
The height of the bench has 45 cm, width 40 cm, and the length of the sit- 180 cm. Few people can comfortably sit on this bench and relax together. Porto bench will become a decorative touch for any space that is presented beautifully in the environment and at the same time it is very functional element of design arrangement.