Get
Free

Product Catalog!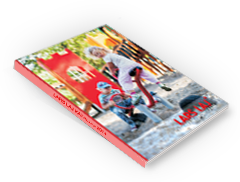 You can order a printed version of our latest catalogue by filling out the online form or download pdf version here.
Summersault Triple
10901 | Pioneer
Specification

Price

363 GBP

Line

Pioneer

Width

10 cm

Length

280 cm

Height

153 cm

Critical falling height

140 cm

Safety zone

580x310

Falling surface

Required

Age

3+

Base material

wood

All prices exclude VAT
Great fun with Pioneer playgrounds! The somersaults are one of the favourites attractions for kids. Summersault Triple is an excellent fun item to any playground and a great wooden toy for  garden. The poles are made of wood, and sticks  with the extremely durable hot galvanized metal  resistant to weather conditions.
Summersault Triple has many advantages and allows more children of any age to play, because it has three poles of different height. For safety reasons Summersault Triple is designed for children from three years old.