Get
Free

Product Catalog!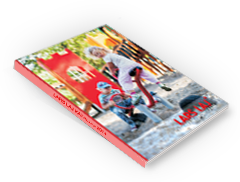 You can order a printed version of our latest catalogue by filling out the online form or download pdf version here.
The Playhouse
10720 | Discovery
Specification

Price

1681 GBP

Line

Discovery

Width

201 cm

Length

297 cm

Height

240 cm

Platform height

55 cm

Critical falling height

55 cm

Falling surface

Not required

Age

1+

Base material

wood

Age Range

1-8

All prices exclude VAT
This climb and slide playhouse will keep your little ones amused for hours! This cute playhouse include a slide, climing platform with holds and hideaway. Hours of imaginative fun! .

Colorful Playhouse is a product of Lars Laj and comes from the Pioneer Line. It is intended for children from one to eight years old. Construction is made of high quality larch wood and plastics. Wooden elements with rounded edges ensures a maximum safety for children, and other materials as polyethylene plate, sheet and plastisol are durable and  highly resistant to changing weather conditions

The Playhouse has a amazing colors, and encourages children to play. They can sit, talk, drink some tea or  delicious juice, play with their toys and make  some new friends. With the mini climbing wall they can train their climbing skills and in case of bad weather, they can hide inside of The Playhouse.

This colorful  device is not only a great place to play, but it can also be a lovely decoration for the backyard garden.As all products from Discovery Line The Playhouse appeals to children from 1 to 8 years old.