Get
Free

Product Catalog!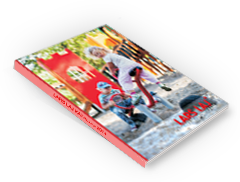 You can order a printed version of our latest catalogue by filling out the online form or download pdf version here.
The Small Ship Nature
19423 | Classic Nature
Specification

Price

4470 GBP

Line

Classic Nature

Width

386 cm

Length

395 cm

Height

213 cm

Platform height

55 cm

Critical falling height

55 cm

Safety zone

700x737

Falling surface

Not required

Age

1+

Base material

wood

Age Range

1-8

All prices exclude VAT
The Small Ship sandpit from Nature line guarantee  a great fun for all kids on the playground. Interesting design, safety, high quality environmentally friendly materials make this item the playgrounds favorite. Kids love to play pirates, run around on the beach and roll in the sand. Those best children games can be all played in The Small Ship from Lars Laj.

The unique shape of The Small Ship makes children's imagination stimulated and makes every game  a great adventure.  Small Ship includes : captain's bridge with ladder, comfortable slide, helm and the huge sandpit area.  Each child may feel like a real captain of the ship, take the helm and go for a great journey to the playing word.  The Small Ship bring a lot of joy and a smile on children faces.

The Small Ship sandbox is design for children over one year old. It is made of very solid rabinia wood,  resistance to any weather conditions and guarantee long life of this unit.