Get
Free

Product Catalog!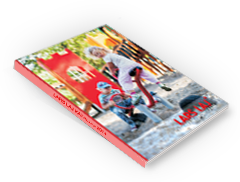 You can order a printed version of our latest catalogue by filling out the online form or download pdf version here.
The Tower Nature
19762 | Classic Nature
Specification

Price

5810 GBP

Line

Classic Nature

Width

405 cm

Length

550 cm

Height

249 cm

Platform height

55, 90 cm

Critical falling height

145 cm

Safety zone

700x900

Falling surface

Required

Age

3+

Base material

wood

Age Range

3-8

All prices exclude VAT
There's nothing like the feeling of seeing children smile, knowing that they are happy and have a good time. Well with Lars Laj's The Tower Nature here it's about that time where all kids are going to want to get out there and have some fun. So why not put a smile on their faces and get them ready and have a great time.

The Tower Nature play set kit is designed for children that want everything in the box. This kit comes complete with loads of activities including two large decks connected with the bridge, slide, climbing wall with rubber rocks, climbing nets and wooden ladder,  playhouse with roof where kids can successfully hide for a long time during  hide and seek game. This Tower Nature  playground device will provide countless hours of playground excitement for your kids.

The Tower Nature playset comes from Classic Nature Line and has been constructed from natural materials all decorated  in brown and black colors.
This Tower Nature Set is very durable and safe for children. It is designed for children from three to eight years old.