Get
Free

Product Catalogue!
You can order a printed version of our latest catalogue by filling out the online form or download pdf version here.
Lars Laj Twister at St Savour's Hill in Polruan
Email this page to a friend
In late 2018 Polruan Town Trust gave Lars Laj the go-ahead to install the additional play equipment to their play area which we completed on February 2019. The new playground equipment included the giant wooden Twister multi-play unit, a BNS basket swing and a new sit in the Whale springer. Lars Laj UK also installed the bonded rubber mulch safety surfacing.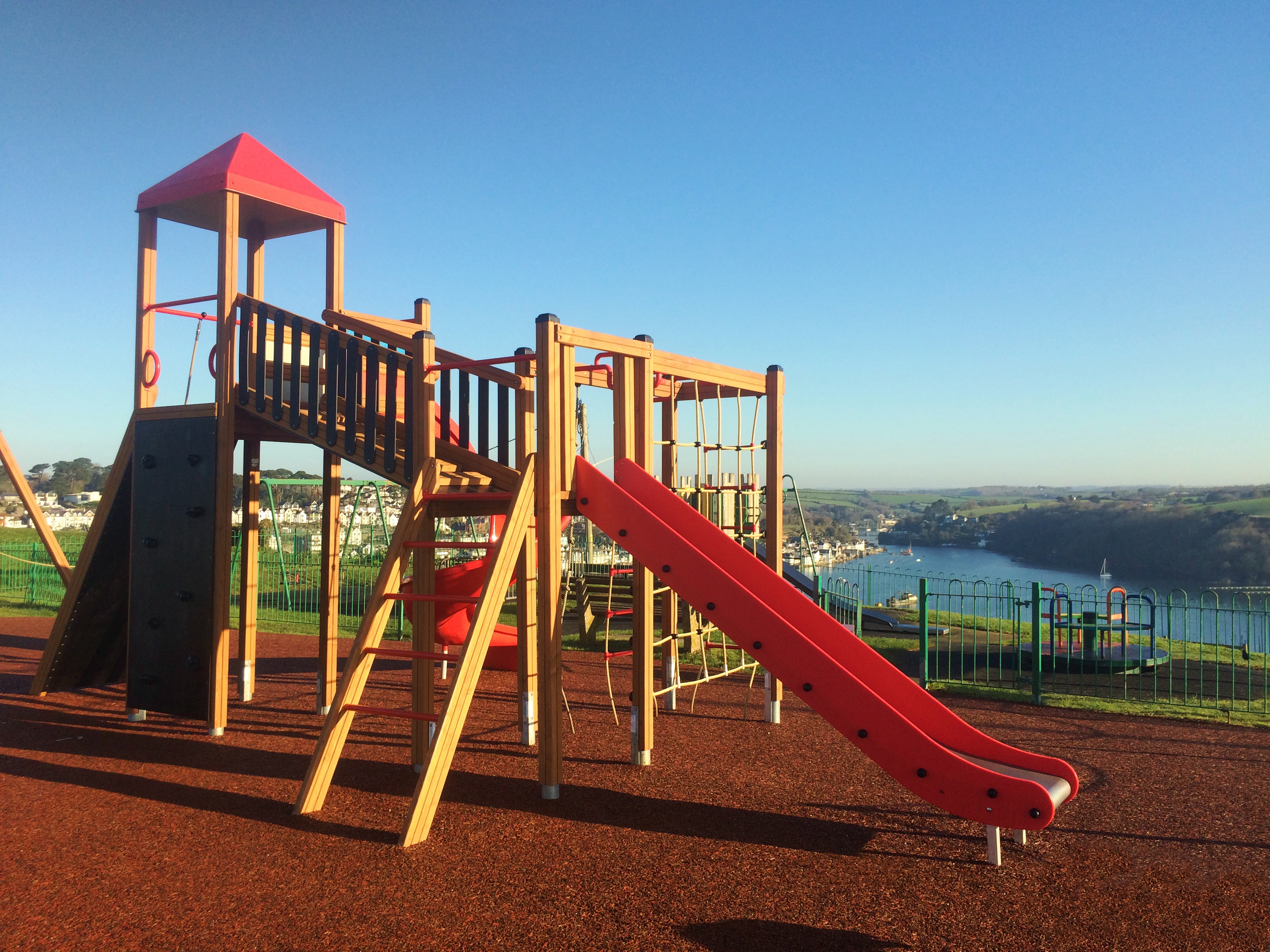 David Hill was the one who pushed through the whole scheme with the Town Trust and fully assisted in the setting out of the new area. Unfortunately, David passed away just before completion of the new playground.
As the Spokesman for Lars Laj UK, Martin Wood said: "David was very driven to get this project done and helped considerably in setting out the area. We sincerely send our best wishes to family and friends in Polrulan, David was a pleasure to work with."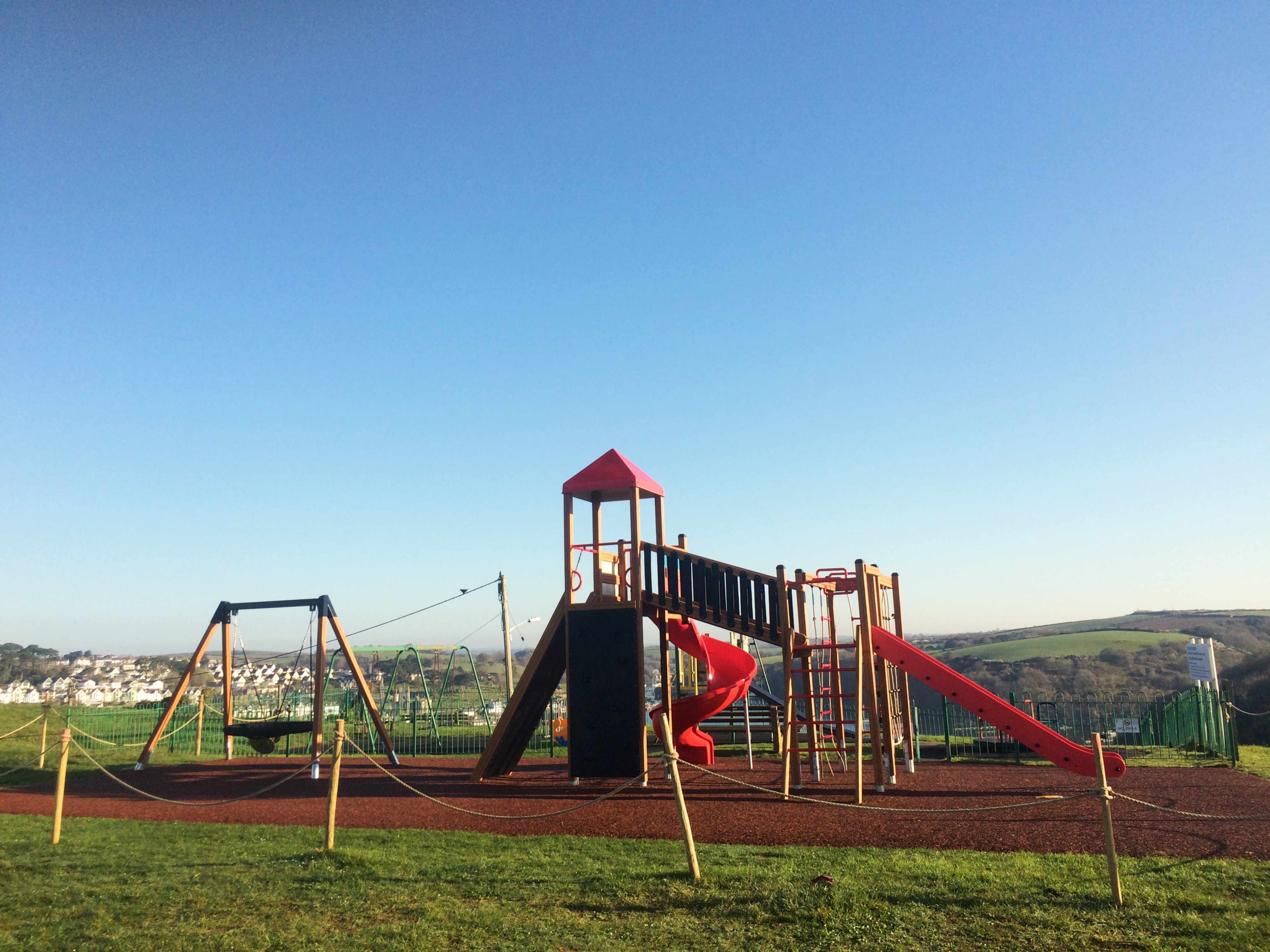 Wesley Pascoe, the Spokesperson for Polruan Town Trust, is satisfied with the new playground units: "We are delighted with the new area and the kids love it. We dedicate the new additions to the play area in David's memory."
We are glad that children are happy to have a refurbished playground and we wish them a lot of fun!