It doesn't matter how big your yard is. Or how small. Lars Laj UK can customize your playground to fit into any space and any budget.

Recently we proved it in The Mundy Arms in Heanor, where we revamped existing small play area.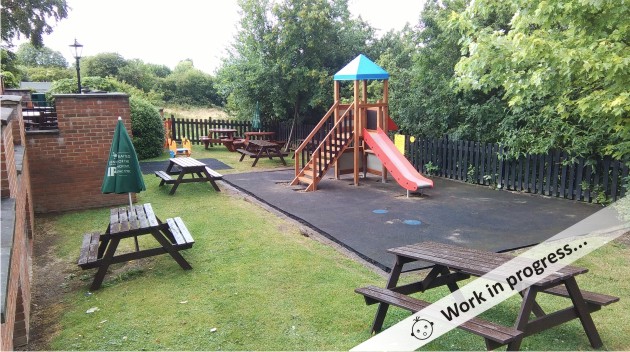 A spokesman for Green King, the leading pub retailer and brewer in the UK stated:

"We were concerned as play companies had advised the small area wasn't big enough to fit new play equipment & required all existing surface to be removed."

Fortunatelly, even with a small budget Lars Laj came up with a plan to put a colorful play tower unit and slide with steps in the exsisiting surface and re wetpoured it over, making the area look like brand new.

Then we utilize a small area of grass for a joyful seated springer with grass mat surfacing.

The playground is suitable for all ages of children.
We are pleased to have another chance to show how flexible and creative we are. It's surprising what can be done with play equipment in a confined space and with a limited budget. Small is pretty, we all know that. Now it is also possible for everyone!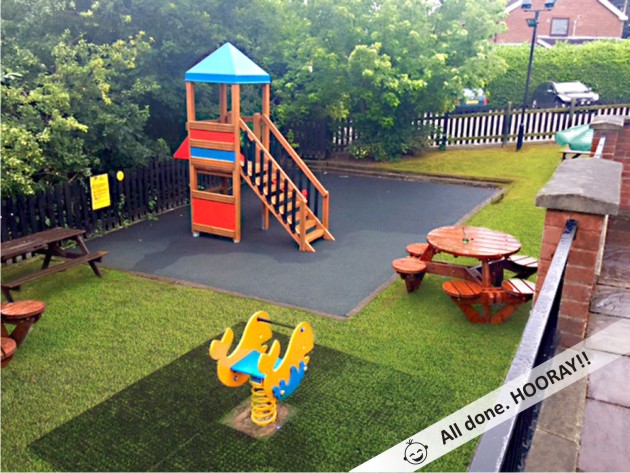 Zapisz