Get
Free

Product Catalogue!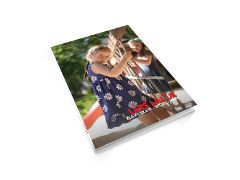 You can order a printed version of our latest catalogue by filling out the online form or download pdf version here.
Single Swing Frame (wide)
Email this page to a friend
Single Swing Frame (wide)
20101
Specification
Price

720 GBP

Width

310 cm

Length

189 cm

Height

235 cm

Critical falling height

135 cm

Safety zone

249x750 cm

Falling surface

Required

All prices exclude VAT
Isometric view

Installation manual PDF
All children love to swing. A swing can be a valuable investment and help children with sensory integration. Schools have used swings to address vestibular therapy and sensory integration. These outdoor frame swings and system will provide hours of fun and therapy.
This single, wide Swing Frame specifically designed to take our Basket Seat. It is made of the high quality materials such as wood and powder painted stainless steel. Our Basket Swing Seat and selection of other seats are available separately in Lars Laj's offer. Our wide range includes the right swing frame and seats for school and nursery playgrounds, parks, private gardens or communal areas.

 Lars Laj range of Swing Frames are made of the highest quality durable wood ensuring that your kids will enjoy their outdoor swing for years to come. Our timber swing frames are available in Single, Double & Triple Frames. Please do have a look through our Swings and Components offer to find the perfect  Swing Frame for your family.