Exercise on Lars Laj devices is not only a way to spend time pleasantly. The devices we have developed support a healthy and active lifestyle. See our offer of daily outdoor training!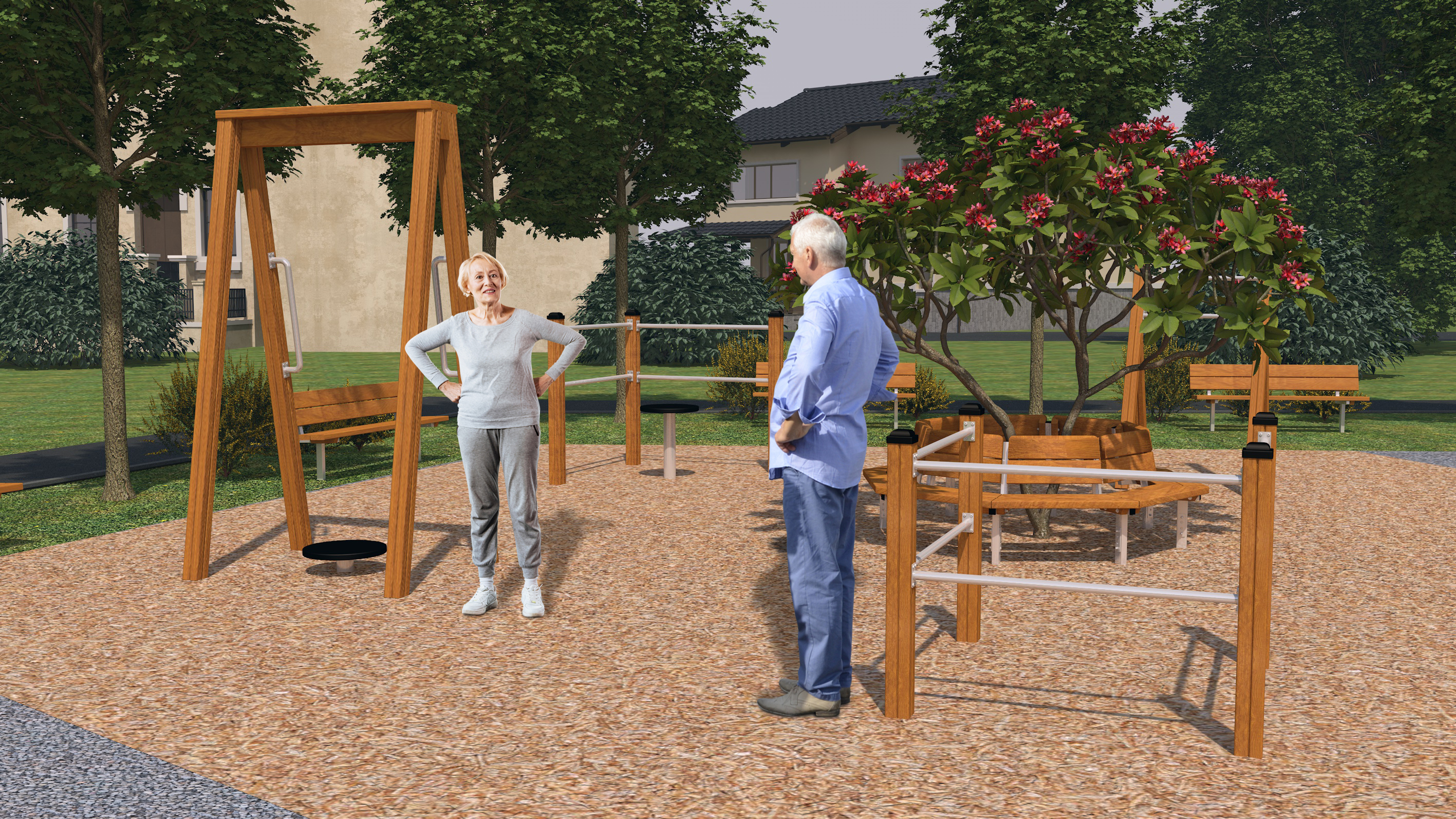 Healthy spine
Training twist is a device that strengthens the back muscles - so important for a healthy and strong spine.

Muscles and joints
Stretchning bar will allow for versatile stretching and warm-up - essential for proper joint performance. For those who love intensive stretching, we have also prepared a vertical ladder with handles  and a training ladder.

Whole-body training
For those who are just beginning their adventure with outdoor activities we have an ideal solution - Training Set which consists of a swivel seat and low ladders. This proposal is a practical and comfortable device supporting overall coordination, hand muscles and spine.

You can find an example of an outdoor gym development project here.