Get
Free

Product Catalogue!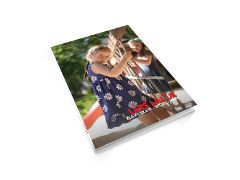 You can order a printed version of our latest catalogue by filling out the online form or download pdf version here.
Lars Laj has received the ISO certificate
Email this page to a friend
Lars Laj is constantly developing to improve the quality of products and services. That's why, our recent step forward has been the audition of our quality management system to check the compliance of internal operations with the new requirements of ISO 9001:2015.
 ISO is an international organization that brings together standards associations from different countries around the world. The purpose of the organization is to develop common standards of operation in many areas of life. It is worth mentioning that "ISO" is not an acronym but a name and refers to the Greek word isos meaning equal. What is most important, is that the 9001 norm implies the improvement of internal communication, transparency in terms of responsibility and authority of employees or organizing the work environment.
 We are happy that our factory meets the ISO 9001:2015 standards and successfully received the ISO certificate for the coming three years.