Get
Free

Product Catalogue!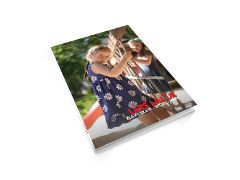 You can order a printed version of our latest catalogue by filling out the online form or download pdf version here.
Ludgershall Parish Council Award Lars Laj: Ludgershall Green Play Area Refurbishment
Email this page to a friend
Lars Laj commented, "We are delighted to have been awarded the refurbishment of the play area on the Green in Ludgershall. Work commences mid-March and we hope to complete for Easter. Some of the items in the revamped area, 2 new aerial run ways, side by side. Junior and toddler multi units. A natural robinia trim trail. Plus resurfacing of all the existing rubber pads".
Ludgershall Parish Council commented, "Ludgershall Parish Council has chosen Lars Laj to upgrade our much loved local play area. Our project aims to renew and revitalise our play area, which is at the heart of the local community. The Play Area Committee of the Parish Council and the Villagers loved the Lars Laj natural wood look and the opportunities for challenging and imaginative play that the equipment provides".
The new equipment will improve accessibility and access for all, broaden the appeal of the area to a wider age range and provide a stimulating and safe place for children to play, learn and develop.
The Play Area committee raised £14,000 in 18 months
and has been awarded additional grant funding from some other well known UK grant providers
. The Lars Laj quote was chosen by the Parish Council because it combined high quality equipment, originality and good value.
Our upgraded play area will provide a safe area for both children and parents, which has opportunities for children of all ages and abilities to:
- play and socialise,
- build supportive social connections and cohesions,
- improve their physical wellbeing and health,
- increase their interaction with their natural environment,
- have an opportunity for independent outdoor play in a safe environment,
- be creative and adventurous.