Educational boards 
Educational boards present an excellent avenue for creative learning. A noughts and crosses board not only captivates children in a thrilling game but also cultivates their logical reasoning and strategic planning abilities. Children learn skills that are important in the educational process while competing in this traditional game, including the capacity to anticipate their opponent's actions, evaluate events, and draw conclusions. Even simple tools like an abacus or a clock can develop into fascinating playful teaching tools.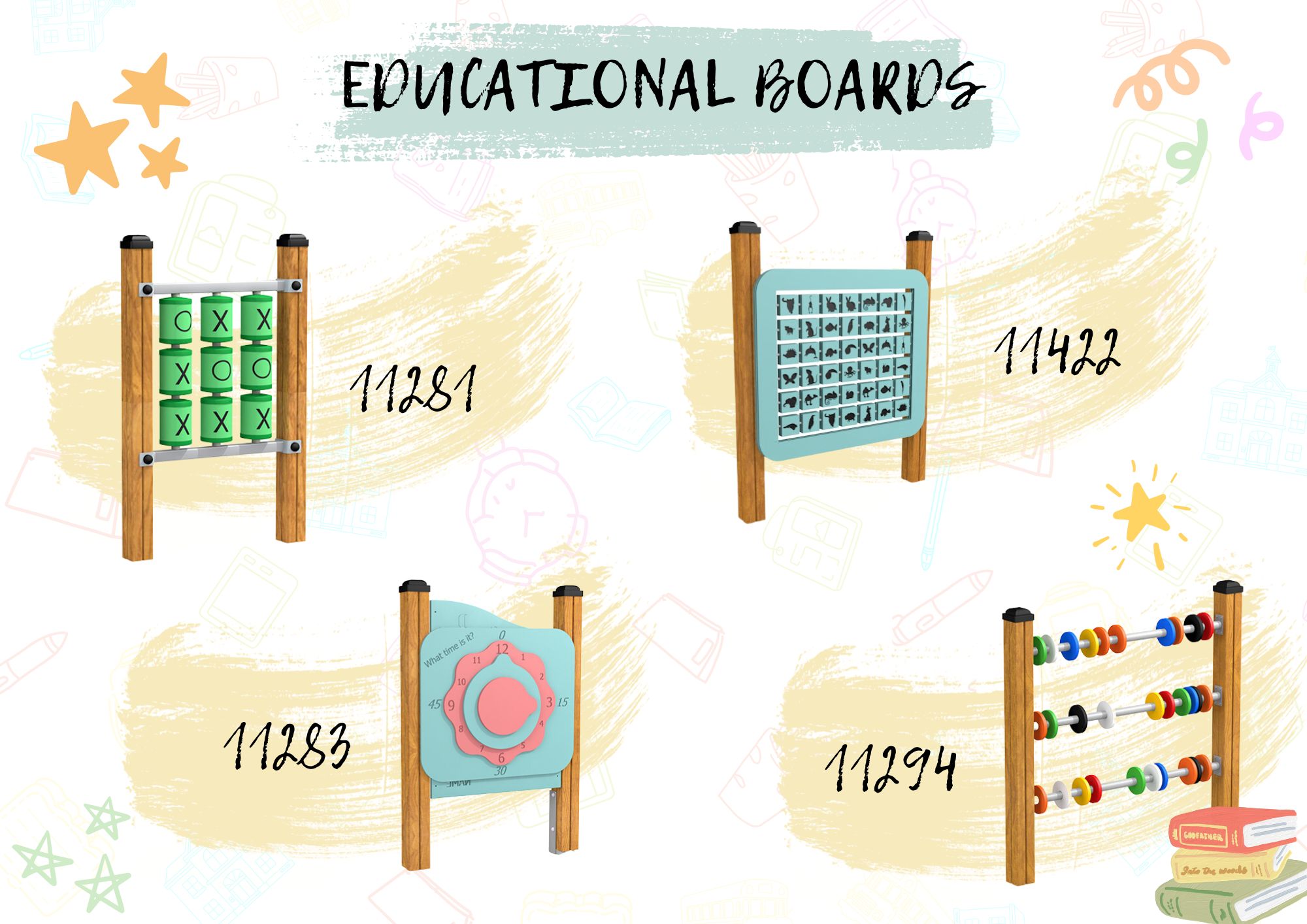 Music instruments
A fascinating feature of contemporary playgrounds is the presence of musical instruments like bells, cymbals, and drums. These sound components help kids develop their musical awareness, creativity, and social skills in addition to giving play a new level.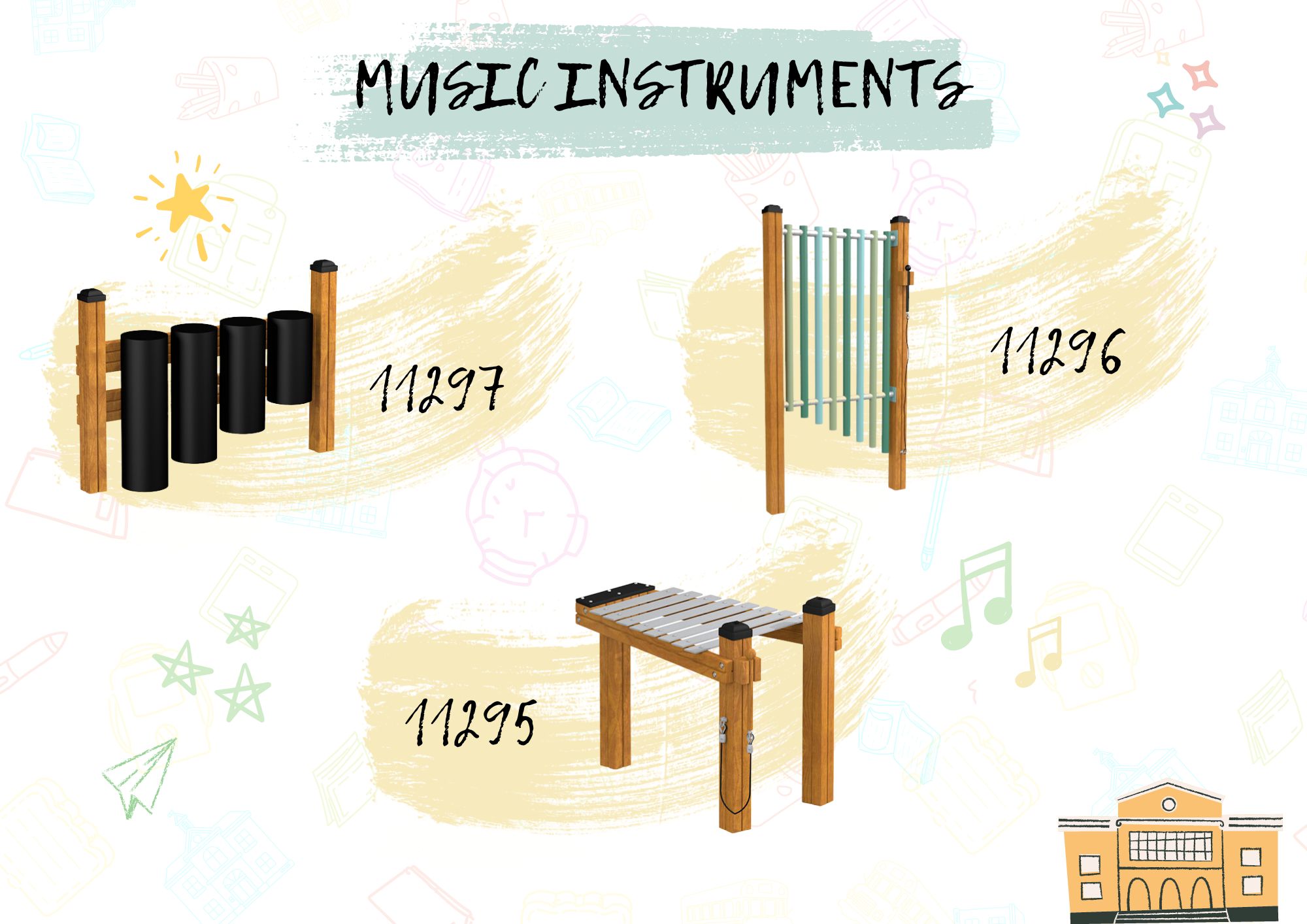 Themed playgrounds
Themed playgrounds are an ideal example of how play can help children develop a variety of abilities. Young adventurers can play the parts of pilots, ground personnel, and passengers at our airport, getting motivation from their journeys and aspirations to see new areas. Children can pretend to be both vendors and customers in the store, providing an excellent chance for them to learn math through transaction calculations and pretend to purchase. Playing in our police play area is a great way to learn social skills and fundamental safety procedures. Children can fulfill their culinary dreams while feeling like actual chefs in the kitchen area.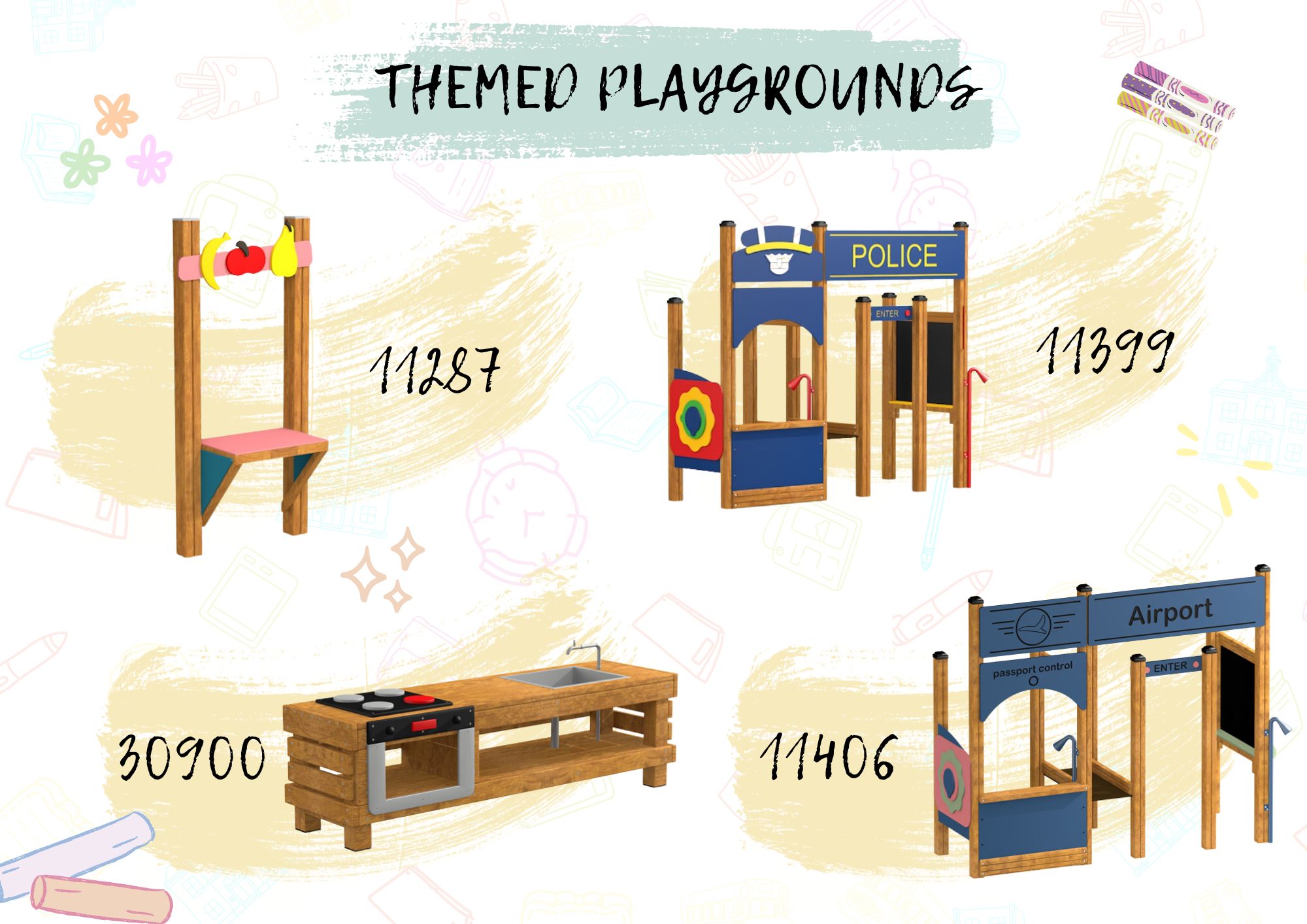 Outdoor classroom
An innovative method of teaching that moves conventional lessons outside is designated as an outdoor classroom. The integration with the environment offered by such outdoor classrooms is one of its main benefits. Children can learn while taking in the sounds of birds singing and a light wind. Being near nature provides a calming effect that aids with focus and stress reduction. Learning outside can also encourage environmental awareness and the preservation of the natural world.