At Lars Laj we keep up with the ever evolving trends in urban design. We love the idea of making the nature's organic forms a real star of the design. With that objectives in mind we set to create a new line of modern playground equipment. Stylish forms used in the Nature Line devices,  coated with pristine white impregnate, create a contemporary and elegant Playground design.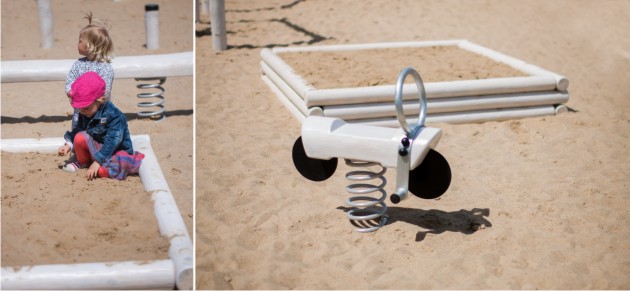 Our Nature line - consisting of play structures in raw robinia wood is one of the all time favourites of our clients. The innovative design of this line converts the playground into a timeless combination, tailored for unconventional spaces. The pure form of the white devices agrees with futuristic surroundings. Integrated into the modern urban landscape, this white playground blends very well with contemporary architecture. The new development - White Robinia line – meets all the requirements: it's elegant, luxurious, ecofriendly and easy to maintain.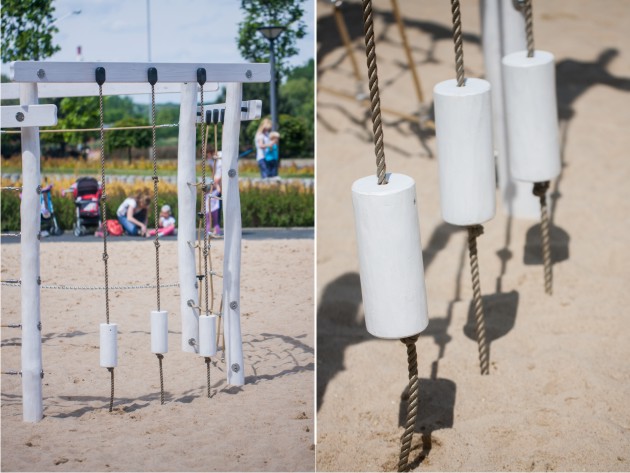 Robinia provides one of the most valuable light wood, which despite its characteristic lightness, is very hard and resistant. Another advantage of robinia wood is its remarkable durability and strength. The pristine white staining has both a utilitarian and decorative function. Natural materials used to create this playground are therefore not only impressive but also waterproof and reliable.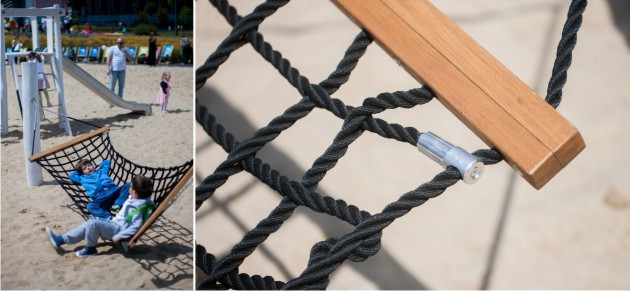 When creating this line, we focused primarily on the details, trying to build devices that resemble  contemporary shapes and designer forms, while preserving the minimalist beauty of the wooden structures. Elements in steel and black rope add to the timeless elegance feel of a White Robinia playground.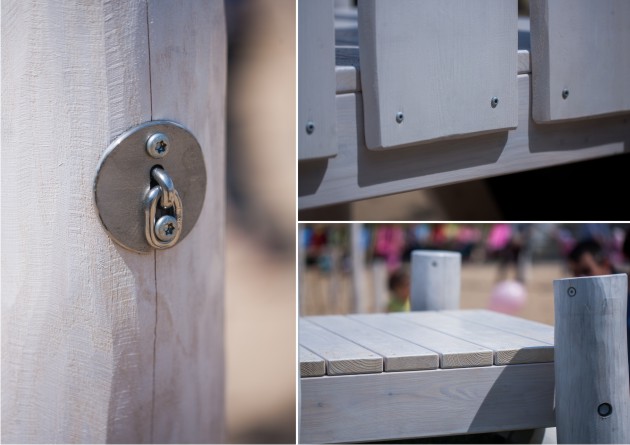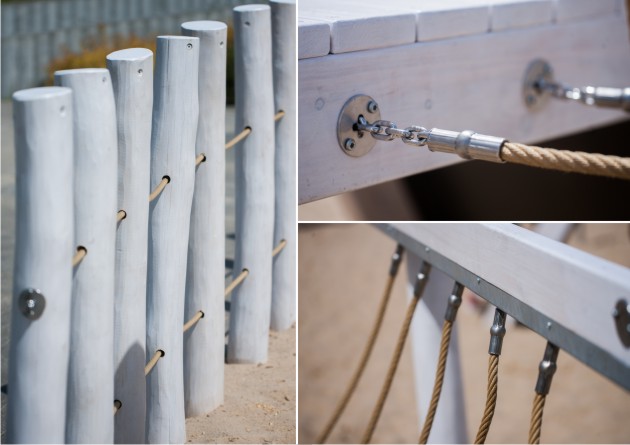 The final result exceeded our wildest expectations. It is endless fun for the kids: from the pieces dedicated for the youngest children, like sandboxes, springers and swings to the sophisticated climbing structures for the older kids. Plus a Little something for the grownups, who can relax on the hammock. This designer playground decorated in white tones, appears modern and makes an impression of a  joyful and aesthetic space, where everyone would like to spend time.