Get
Free

Product Catalogue!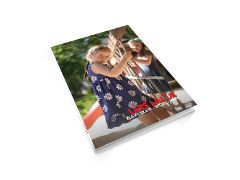 You can order a printed version of our latest catalogue by filling out the online form or download pdf version here.
Allianz Arena
Email this page to a friend
Allianz Arena
11513

| Street Sport
Specification
Price

11610 GBP

Line

Street Sport

Width

505 cm

Length

811 cm

Height

181 cm

All prices exclude VAT
Following on from the Grünwald Stadium and later the Olympic Stadium, the stunning ground in the north of Munich is the third home venue in Bayern's long Bundesliga history, and certainly the most spectacular. Europe's most modern stadium Allianz has already established itself in the collective conscience of football fans all over the world within a short timescale.
Visitors are impressed by the facade diamond-shaped cushions form the world's biggest membrane cladding covering an area of 66,500 m². It's hard to believe the evidence of your own eyes at night matches when the whole stadium appears to be red when viewed from the outside.
Sport always attract people in all age - everyone who want to de-stress from everyday life, improve the condition or just have fun with your friends. Allianz Arena is a great solution for a places with the limited area, with the small dimensions will fit in easy with the surroundings. Allianz Sport Arena will be your favorite place to play football!