Get
Free

Product Catalogue!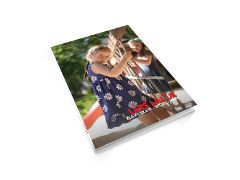 You can order a printed version of our latest catalogue by filling out the online form or download pdf version here.
Balances
Email this page to a friend
Balances
12177

| Wonderland
Specification
Price

1840 GBP

Line

Wonderland

Width

54 cm

Length

413 cm

Height

196 cm

Critical falling height

97 cm

Safety zone

713x354 cm

Falling surface

Required

Age

3+

Age Range

3-8

All prices exclude VAT
Studies show that children learn cognitive skills more effectively in an environment that includes the body as well as the mind . The more time children spent being active, the higher their self-efficacy and self-esteem were to reported to be. This important research makes Lars Laj 's designers to create a great playground device Balances for children to develop physical coordination and sense of balance.
Balances is a product from Wonderland Line and is designed for children from three to eight years old
Balances is made of powder-coated galvanized steel and non-slip bearing structure and rounded edges to ensure maximum safety for children. This playground device has very modern look and is rust-resistant, extremely durable and solid.
This product can be part of a larger modular playground, fitness trail, but also can be a stand-alone device on any playground.