Get
Free

Product Catalogue!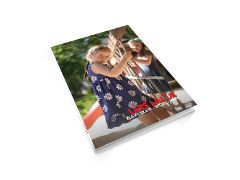 You can order a printed version of our latest catalogue by filling out the online form or download pdf version here.
Course
Email this page to a friend
Course
10643

| Pioneer
Specification
Price

4490 GBP

Line

Pioneer

Width

465 cm

Length

640 cm

Height

126 cm

Critical falling height

87 cm

Safety zone

760x940 cm

Platform height

38 cm

Age

3+

All prices exclude VAT
Kids love games and competition, and we try our best to create opportunities for them to express those inspirations through their activity. Trapezoidal is an item that can provide it either on its own or as a part of an obstacle course.


It is functional with its durable mesh and a wooden rack. It proves that the simplest solutions are the best ones. To get to the end, you should have a well-trained sense of balance and be efficient, almost like an experienced soldier!


The design of this Lars Laj product is based on a combination of fixed and flexible ropes with a wooden frame, made in a very precise with the highest quality wood. It belongs to a Pioneer product line offer and appeals to children from 3 years up.