Get
Free

Product Catalogue!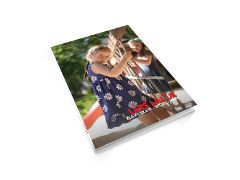 You can order a printed version of our latest catalogue by filling out the online form or download pdf version here.
Gymnastic bench
Email this page to a friend
Gymnastic bench
10672

| Outdoor Fitness
Specification
Price

870 GBP

Line

Outdoor Fitness

Width

64 cm

Length

211 cm

Height

58 cm

Critical falling height

58 cm

Minimum space

511x364 cm

All prices exclude VAT
Gymnastic bench belongs to a wide range of Outdoor Fitness Line products. It is very easy to use with minimalist design device for outdoor exercise. It is designed for both adults and children.

We can do a short warm-up and stretching, or perform the entire training including the abdomen, thighs or back muscles. Gymnastic bench is the perfect device for playgrounds, school grounds and nursery.

The device is made from a combination of high-quality components such as larch wood, protected against humidity and weather conditions, and high-strength metal handle. Non-slip wooden edges improve safety and prevent the risk of slipping.

With the gymnastic bench we will have the opportunity to train the muscles and strength and develop passion for sports, fitness and taking care of our health.