Get
Free

Product Catalogue!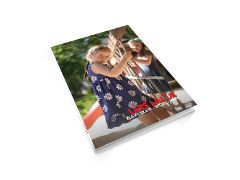 You can order a printed version of our latest catalogue by filling out the online form or download pdf version here.
Hidden corner
Email this page to a friend
Hidden corner
12250

| Wonderland
Specification
Price

1510 GBP

Line

Wonderland

Width

129 cm

Length

129 cm

Height

126 cm

Critical falling height

125 cm

Safety zone

429x429 cm

Falling surface

Required

Age

3+

All prices exclude VAT
Description
Hidden corner it is climbing equipment for children. Climbing wall and climbing net- this set it is a great joy and as well the way of developing toddler's motor skills.
Kids love to climb, regardless of the fact whether they are walls, fences, or trees. Kids will always be kids; and climb trees and fences, walls. The spirit of play is at the heart of imagination, creativity, and innovation. However, not always,  climbing places are safe. The producer of playground toys Lars Laj created the Hidden Corner, where children can safely climb on the wall with grips and strong rope net. 
Lars Laj's Hidden Corner – is the must for every playground. This Wonderland Line product was specially designed to give younger children the opportunity to develop physical and social skills. Hidden Corner brings great training while having fun.
The device is made from durable stainless steel, galvanized steel, polypropylene rope and  boards with rubber  grips to prevent slipping off  the child. Hidden corner does not require a safety surface, as its total height is just over 100 centimeters. It is durable, safe and resistant to any weather condition. Designed for children from one year old.