Get
Free

Product Catalogue!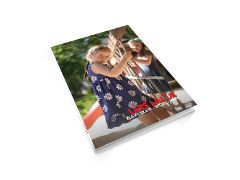 You can order a printed version of our latest catalogue by filling out the online form or download pdf version here.
Hill Slide h150
Email this page to a friend
Hill Slide h150
13004

| Nature
Specification
Price

2340 GBP

Line

Nature

Width

120 cm

Length

336 cm

Height

225 cm

Critical falling height

25 cm

Safety zone

352x456 cm

Falling surface

Required

Platform height

25 cm

Grass

Acceptable (CFH<60cm)

Age

3+

All prices exclude VAT
Hill Slide h150 is a great solution for every playground. Kids of all ages could climb the hills and take the hill slide back down. Hill Slide h150 belongs to Lars Laj Nature Line. Consideration has been given to using natural materials that retain their orginal characteristics and shape. With tree branches combined with slides- this line offers great free play value while giving kids a seanse of nature.

Hill Slide is made of treated robinia wood  and stainless steel. Whole device is resistant to corrosion and weather conditions. It is designed to be mounted on a hill or slope, giving children the joy running or climbing a hill, before a quick slide down the hill.

Hill Slide h150 is resistant to weather conditions, and will bring a fun for and joy to all kids for many years.Our super Hill Slide appeal to children from 3 years and up.