Get
Free

Product Catalogue!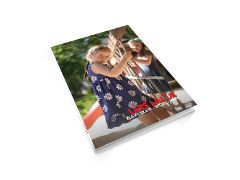 You can order a printed version of our latest catalogue by filling out the online form or download pdf version here.
Hill Slide h180
Email this page to a friend
Hill Slide h180
13005

| Nature
Specification
Price

2650 GBP

Line

Nature

Width

120 cm

Length

380 cm

Height

255 cm

Critical falling height

25 cm

Safety zone

498x352 cm

Falling surface

Required

Platform height

25 cm

Grass

Acceptable (CFH<60cm)

Age

3+

All prices exclude VAT
Weeee! There's nothing like breezing down a  slide as a child! Hill Slide h180 is kid-approved favorites.
Hill Slide h180  was made of robina wood, which is strong, flexible and resistant to weather conditions. Our range of fabricated stainless steel slides will give your kids a chance to experience all the thrills and joys that a great slide can offer.

Hill Slide h180 is absolutely safe and durable. This product is designed for children over  three years old. The height dimensions of the Hill Slide is one meter  so the children can easily climb the structure themselves and then exit quickly sliding down. Hill Slide h180  is designed for installation on a hillside.

Parents -- don't be ashamed to jump on there too – we don't blame you one bit!