Get
Free

Product Catalogue!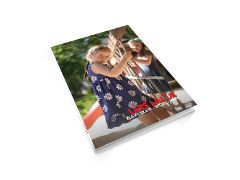 You can order a printed version of our latest catalogue by filling out the online form or download pdf version here.
Hill Slide Wide h120
Email this page to a friend
Hill Slide Wide h120
13003D

| Nature
Specification
Price

3400 GBP

Line

Nature

Width

175 cm

Length

290 cm

Height

195 cm

Critical falling height

25 cm

Safety zone

413x400 cm

Falling surface

Required

Platform height

25 cm

Grass

Acceptable (CFH<60cm)

Age

3+

All prices exclude VAT
If you ask children what should be in a playground, a slide will always be a requirement of theirs. And why not place the slide in the side of a hill? The purpose of the Hill Slide Wide h120 is to eliminate the fall height for children while still giving them the joy that a slide provides.
Hill Slide Wide h 120 promotes the integration of the youngest and ensures unforgettable moments of pleasure fun.

If the slide is placed on a hill, the pleasure of play is even more exciting for kids. Hill Slide from Lars Laj was made of stainless steel board and robinia wood.

Hill Slide Wide h120 is very durable and resistant to weather conditions. Device is designed for mounting on a hill and does not require a safety surface. Hill Slide is designed for children over three years old.