Get
Free

Product Catalogue!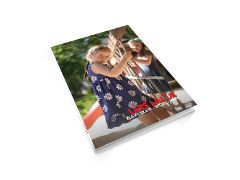 You can order a printed version of our latest catalogue by filling out the online form or download pdf version here.
Hill Slide Wide h210
Email this page to a friend
Hill Slide Wide h210
13006D

| Nature
Specification
Price

4540 GBP

Line

Nature

Width

175 cm

Length

420 cm

Height

285 cm

Critical falling height

25 cm

Safety zone

542x400 cm

Falling surface

Required

Platform height

25 cm

Grass

Acceptable (CFH<60cm)

Age

3+

All prices exclude VAT
Kids love the obvious things about the playground—hanging upside down on the monkey bars, swinging feet-to-the-sky on the swings—but it so many great other social things happen there, too. They learn how to get along with other kids and to share public space. Parents love watching them play and feel the sense of childhood delight. Playgrounds are all about the carefree nature of being a kid.

Hill Slide h210 belongs to Nature Line which is characterized by simplicity and using natural materials, safe for children and the environment. Natural materials not only offer beauty and warmth in colder climates, but stay cool in warmer weather.

Hill Slide Wide h210 is made of durable and flexible robinia wood  and stainless steel elements. Whole Slide is very durable and resistant to corrosion and external factors. Hill Slide Wide h210  is designed for installation on a hillside.

It is designed for children over three years old and does not require a safety surface.