Get
Free

Product Catalogue!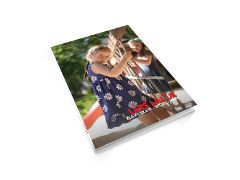 You can order a printed version of our latest catalogue by filling out the online form or download pdf version here.
Kiosk Modern Nature
Email this page to a friend
Kiosk Modern Nature
30144

| Modern Nature
Specification
Price

4500 GBP

Line

Modern Nature

Width

391 cm

Length

472 cm

Height

216 cm

Critical falling height

205 cm

Safety zone

860x691 cm

Falling surface

Required

Platform height

120 cm

Age

1+

All prices exclude VAT
Climbing is one of this activities, the kids really love. By climbing they can demonstrate their amazing agilities to ably get to the top. It is worth to note the device designed especially for younger tastes. Kiosk Modern Nature is a multifunctional set of playground equipment, composed of climbing net, bascule bridge and somersaults.

Wooden playground toys as Kiosk Modern Nature offers many possibilities for climbing and overcoming obstacles. Several children can play on it at the same time. Handy set of stairs and  ladders give access to the high platform with a view to the playground from a different perspective.


Environmentally friendly wooden play equipment is the ideal choice for each playground, suitable for spaces like gardens, city squares or parks. The device belongs to the Modern Nature line and has an unique design. It is intended for children above three years of age. Playground safety surfacing must be installed below the construction, and the HIC has 205 cm.