Get
Free

Product Catalogue!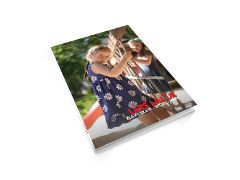 You can order a printed version of our latest catalogue by filling out the online form or download pdf version here.
Multiarena
Email this page to a friend
Multiarena
11801

| Street Sport
Specification
Price

17990 GBP

Line

Street Sport

Width

957 cm

Length

1850 cm

Height

281 cm

All prices exclude VAT
The modern design of Multiarena is a guarantee of many great sport experiences. The construction of special nets provides greater safety during games for players, but also for fans on tribunes. Attractive elements of Multiarena's in color combination of white and green complement any urban space.
Multiarena will be interesting addition for school playground, or entertainment zone. On this stadium youngsters will be able to organize amateur football matches, and other games in different sport disciplines. Multiarena is an innovative solution, that offers children and young people a much greater comfort during sporting struggles, and a spce for social gatherings.
Presented product from the line of Street Sport equipment is distinguished by high quality and functionality. Play arenas created by Lars Laj have been appreciated by many users. It is the best choice in range of sports arenas. It makes an excellent idea to give small athletes the best conditions for healthy activity.