Get
Free

Product Catalogue!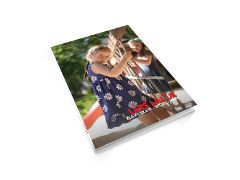 You can order a printed version of our latest catalogue by filling out the online form or download pdf version here.
Nature Swing
Email this page to a friend
Nature Swing
13022

| Nature
Specification
Price

1470 GBP

Line

Nature

Width

375 cm

Length

25 cm

Height

240 cm

Critical falling height

135 cm

Safety zone

315x750 cm

Falling surface

Required

Age

2+

All prices exclude VAT
Wind in your hair, legs in the air and a sense of freedom- that's call a great fun. Nature Swing is the double timber swing from  Nature Series from Lars Laj.

Outdoor Nature Swing  is an option for those who want to give children the choice and many opportunities for fun. The design consists of two options. First, there is  a flat seat swing hanging on the chain and then another swing for baby sister and little baby brother with the safe cradle seat.

This Nature Swing  is an excellent choice for any playground  for children of all ages, older and younger, for little brothers and big sisters and finally for parents, who can watch their children having such a fun while swinging. Nature Swing is made of metal top beam and strong timber legs. All very safe and stable, ideal for toddles and babies!

This wooden swing  for children is  safe, durable and  environmentally friendly. It is made of robinia wood durable galvanized steel chain and PE seats. Product designed for kids over 3 years old. This comfortable swing is a good idea to diversify the playground and guarantee  a great fun for the little ones.