Get
Free

Product Catalogue!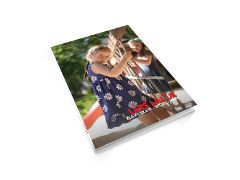 You can order a printed version of our latest catalogue by filling out the online form or download pdf version here.
SeeSaw
Email this page to a friend
SeeSaw
12240

| Wonderland
Specification
Price

1330 GBP

Line

Wonderland

Width

41 cm

Length

177 cm

Height

66 cm

Critical falling height

65 cm

Safety zone

477x341 cm

Falling surface

Required

Age

3+

Age Range

3-8

All prices exclude VAT
Description
Seesaw it's a fun, we all know and love! Lars Laj's playground equipment are produced to provide to our kids maximum of joy and maximum of safeness.
"See-Saw, hurry up & down. Which is the way to London town? One foot up and the other foot down. That is the way to London town."
This song is well known for every nursery child. Same as Pony See Saw is a real old school classic. With two tires installed in the ground for a higher bounce and softer landing, this teeter totter is a centre of fun and laugh for anyone.
We all know and love this old – fashion playground item. It  promotes physical fitness and leg strength, helps with the balance and coordination of growing child.
Seesaw is an item from Wonderland Series of Lars Laj. Like all our playground equipments, we provide to our kids maximum of joy and safeness. High quality materials and tires under the seat keep kids from hitting the ground and big handle grips make our SeeSaw even more safe for the younger children.
Seesaw is designed for children over 3 years old.