Get
Free

Product Catalogue!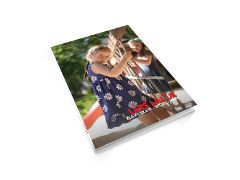 You can order a printed version of our latest catalogue by filling out the online form or download pdf version here.
Silver Cableway
Email this page to a friend
Silver Cableway
11313

| Stand-Alone
Specification
Price

7960 GBP

Line

Stand-Alone

Width

222 cm

Length

2222 cm

Height

431 cm

Critical falling height

98 cm

Safety zone

2282x400 cm

Falling surface

Required

Age

5+

All prices exclude VAT
The silver Cableway for children has always been a great attraction, and perhaps even an adventure.The Cableways is so iconic and so much fun on top of it! Kids of all ages will love  to take a  ride on this cool  "open train".

The Silver Cableway is coming from Stand Alone Line of Lars Laj - certified manufacturer of playground equipment. This futuristic line provides many hours of entertainment and fun for kids. It allows them  to develop physical fitness, muscle strength and provides many joyfull rides. The device is safe and comfortable and is a real attraction for every playground.

This product is constructed of durable, corrosion-resistant  armed wire and galvanized steel.  The Silver Cableway is designed for children over five years old and  instalation does not require a safety surface.