Get
Free

Product Catalogue!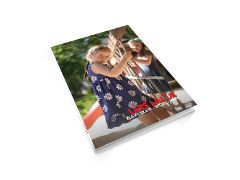 You can order a printed version of our latest catalogue by filling out the online form or download pdf version here.
Spinning Wheel
Email this page to a friend
Spinning Wheel
11307

| Stand-Alone
Specification
Price

1440 GBP

Line

Stand-Alone

Width

109 cm

Length

109 cm

Height

191 cm

Critical falling height

37 cm

Safety zone

709x709 cm

Falling surface

Required

Grass

Acceptable (CFH<60cm)

Age

7+

All prices exclude VAT
Modern carousels provide plenty of excitement and fun in a slightly different style. A perfect example is the Spinning Wheel from the Stand-Alone line. This playground equipment for schools and parks might be arranged as a separate attraction, but it can also be combined with other rotation devices to create original obstacle course, where every child will demonstrate its efficiency, and develop motor skills.
Spinning Wheel is placed on a stable post made of stainless steel. The device is easy to use, giving children many happy moments and a sense of freedom. Outdoor toy was designed for children above the age of seven. On this rotation one can spin, swing and enjoy healthy fresh air activities.

Safe conditions are met. Special playground mats are not needed in this case (HIC has 37 cm). Spinning Wheel belongs to the playground parts ideal for school play equipment, but also public parks.