Get
Free

Product Catalogue!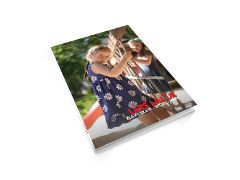 You can order a printed version of our latest catalogue by filling out the online form or download pdf version here.
Tractor with trailer
Email this page to a friend
Tractor with trailer
10744

| Discovery
Specification
Price

4370 GBP

Line

Discovery

Width

206 cm

Length

598 cm

Height

184 cm

Critical falling height

55 cm

Minimum space

506x897 cm

Platform height

55 cm

Age

3+

All prices exclude VAT
It is worth paying attention to the wooden playhouse, in a shape of a Tractor with  Trailer. This toy offers inspiration for every child to play different games. Many fun ideas could be born on this baby playground. Tractor with  Trailer has delightful colors and makes playground adventures even more interesting.


Our Farm series (newest addition to the Discovery line) will enrich every wooden playground project. It is the perfect proposal for a play equipment UK, made of high-quality wooden elements. Its natural appearance blends well with the green surroundings. Additionally, the toy is enriched with bright colored elements, that attract attention.


Tractor invites to play all children above three years of age. Special step enables them to access inside while the roof protects them during sunny and rainy days. In the back of the Tractor, one can also find an attached Trailer. This net could be used as a separate agility toy.