Get
Free

Product Catalogue!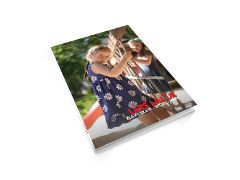 You can order a printed version of our latest catalogue by filling out the online form or download pdf version here.
Triple Walrus
Email this page to a friend
Triple Walrus
11263

| Discovery
Specification
Price

1800 GBP

Line

Discovery

Width

176 cm

Length

203 cm

Height

80 cm

Critical falling height

60 cm

Safety zone

385x414 cm

Falling surface

Required

Grass

Acceptable (CFH<60cm)

Age

2+

All prices exclude VAT
The Rocking Triple Walrus is a part of Lars Laj's ecological range of playground equipment, the Discovery Line, designed for early childhood. This teeter totter is made of polyethylene and the rust-resistant galvanized steel. Lars Laj Triple Walrus is perfect for any playground, not only providing an excellent imaginative play for younger children but also helping them to develop their motor skills and make new friendships in the playground. The rocking Walrus is extremely durable and resistant to any weather conditions such as sun, rain, snow, wind, and cold. In addition, colour tone resembles the natural colour of the animal's skin. It is recommended for toddlers over the age of 2.