Get
Free

Product Catalogue!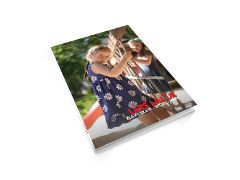 You can order a printed version of our latest catalogue by filling out the online form or download pdf version here.
Trixie
Email this page to a friend
Trixie
10858

| Discovery
Specification
Price

4780 GBP

Line

Discovery

Width

440 cm

Length

369 cm

Height

206 cm

Critical falling height

27 cm

Minimum space

729x669 cm

Platform height

27 cm

Age

3+

All prices exclude VAT
Trixie from Lars Laj Discovery line is a playhouse for children, which has everything that young explorers need to have a great time. This wooden playhouse with bridges is a perfect equipment for an outdoor certified playground that should be safe, aesthetic, functional and bring kids a lot of fun. Trixie consists of four platforms, three open and one covered. While exploring the playhouse, a child crosses three differently designed small wooden bridges which connect the separate parts of the construction. Each part of the house offers their own possibilities for kids to play and learn. Children can draw on a blackboard, play with square pegs or discover how to count on a colourful counting frame. The playhouse Trixie can serve as a fantastic retreat, a hideout, a climbing wall or an obstacle course. Thanks to its multifunctionality, the playhouse helps in enhancing children's motor skills, developing logical thinking and stimulating their imagination and creativity. The playgrounds equipment Trixie is made of durable materials which are safe for children and weatherproof.