Get
Free

Product Catalogue!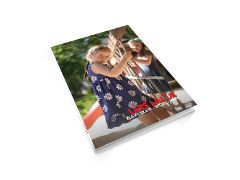 You can order a printed version of our latest catalogue by filling out the online form or download pdf version here.
Whale
Email this page to a friend
Whale
11259

| Discovery
Specification
Price

660 GBP

Line

Discovery

Width

54 cm

Length

85 cm

Height

80 cm

Critical falling height

60 cm

Safety zone

352x265 cm

Falling surface

Required

Age

1+

All prices exclude VAT
The Whale springer will overjoy any child. Vividly yellow, the Whale is easily noticed in the playground and attracts kids' attention. It consists of the built-in handles for reigns and a saddle to sit on. The Whale does not only bring fun into playgrounds but also helps children to develop their sense of balance and motor skills. The animal-shaped springers from Lars Laj's Discovery Line are an excellent source of excitement and imaginative play. The Whale consists of an HDPE body and a heavy-duty steel spring with handholds and footholds to render it safe and comfortable for younger children. Lars Laj Whale springer is recommended for toddlers, who are taking their first steps in the playground area.