Get
Free

Product Catalog!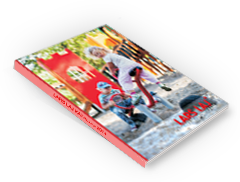 You can order a printed version of our latest catalogue by filling out the online form or download pdf version here.
With more than 40 years of experience, Lars Laj UKs main aim is to produce playground equipment for public & private parks, schools and gardens.
Our high quality products and reliable services guarantee high class play equipment which complies with all the relevant safety norms.
To complement our line of play equipment, Lars Laj offers an extensive line of classic lamps, fences and gates, waste bins and garden furniture for both private and public use. In order to receive more information, please contact us:
Lars Laj UK Ltd
Registered office, 183 Fraser road, Sheffield, S8 0JP

Contact Lynn

We have offices in the following locations.

Devon, Kent & Sheffield.

Tel. 0800 2922304

Contact:
Lynn
Ph 0800 2922304

E-mail lynn@larslaj.co.uk    

 We are here to help, so a big hello from the team.