Get
Free

Product Catalog!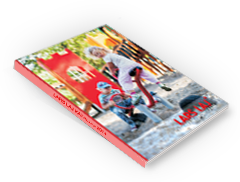 You can order a printed version of our latest catalogue by filling out the online form or download pdf version here.
Barrel
13570 | Nature
Specification

Price

1272 GBP

Line

Nature

Width

30 cm

Length

200 cm

Height

210 cm

Critical falling height

210 cm

Safety zone

409x583

Falling surface

Required

Age

3+

Base material

wood

Age Range

3-8

All prices exclude VAT
Barrel is a multifunctional device for playgrounds from Nature Line. Charming simplicity in combination with the purely natural  materials, such as wood - makes this product very attractive for any play area.

Barrel is made of high quality impregnated robina wood, resistant to water, snow, UV and temperatures. Robina wood  offers beauty and warmth- but stays cool to the touch. Wood is warm even during the winter , and does not heat up too much when the sun shines on it.

This product  has some handles and roteted lower beam  provides  not only fun for children, but also help to develop motor skills: coordination and sense of balance.

The best thing about this Barrel  is, it's fun for kids in every age from three years up! By having Barrel device from Lars Laj on the playground, you'll see tones of smiles all around!