Get
Free

Product Catalog!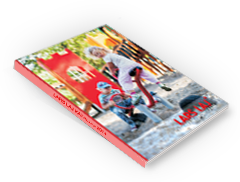 You can order a printed version of our latest catalogue by filling out the online form or download pdf version here.
Bee
11305 | Stand-Alone
Specification

Price

1347 GBP

Line

Stand-Alone

Width

110 cm

Length

110 cm

Height

102 cm

Critical falling height

25 cm

Safety zone

510x510

Falling surface

Not required

Age

3+

Base material

steel

All prices exclude VAT
Merry-go-round with charming nice sounding name Bee is nothing less than a recipe for having a great time. Of course it's going to be a great time, that will make us a little dizzy. Recipe is simple. Stand on a Bee, grab a handle, push yourself away. Child can do it itself or with others. Merry-go round Bee by Lars Laj from a line 'Stand Alone' is fairly traditional in form and usage, designed for outdoors. Highest quality of stainless steel guarantee resilience without any need of maintenance. Safety surfaces is not needed. One thing is sure, without merry-go round like this, playground is not a 100% fun. You don't belive it? Check it yourself!