Get
Free

Product Catalogue!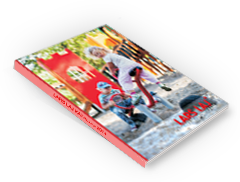 You can order a printed version of our latest catalogue by filling out the online form or download pdf version here.
Bench, Steel Construction
Email this page to a friend
Bench, Steel Construction
14154

| Outdoor Furniture
Specification
Price

360 GBP

Line

Outdoor Furniture

Width

54 cm

Length

213 cm

Height

75 cm

Seat height

43 cm

All prices exclude VAT
The larch wood bench set on galvanized steel frame will be beautifully presenting itself in any environment: in the park, forest, on the boulevard or the city promenade. It is also a great suggestion for the gardens or housing estates.

The Bench has convenient seat, backrest and armrests on both sides, providing maximal comfort for resting. The length of the bench will comfortably accommodate even a group of people. Bench is produced with high quality wooden elements, giving it characteristic form and aesthetic finish.

The product from Outdoor Furniture line, together with other items from this series allows you to compose interesting furniture projects. Our selection of furniture pieces have both functional and a decorative qualities, making them ideal choice for every public space.