Get
Free

Product Catalog!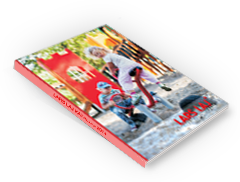 You can order a printed version of our latest catalogue by filling out the online form or download pdf version here.
Flexi Seat Swing
13025 | Nature
Specification

Price

592 GBP

Line

Nature

Width

195 cm

Length

20 cm

Height

160 cm

Critical falling height

91 cm

Safety zone

178x640

Falling surface

Not required

Age

3+

Base material

wood

All prices exclude VAT
With five stars for comfort, the Flexi Seat Swing from Nature Line of Lars Laj is an active swing that kids love to swing on. Sitting on a flexi seat, kid will get a  great workout for sensory integration and heavy muscle work. Children can work on balance reactions, righting reactions, tilting reactions, motor planning, eye-hand coordination and more.

Design and construction of wooden play equipment  from Nature Line offers beauty and natural look in any area. Rabinia wood is often referred as a wiggly, flexible wood, defines the essence of Nature Line. Natural contours and shapes of equipments from Nature Line refer to ecological life and care for the environment.

 Flexi Seat Swing is designed for children from 3 years and up. Installation does not require a safety surface.