Get
Free

Product Catalogue!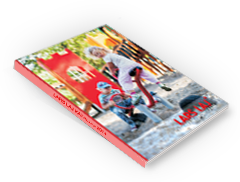 You can order a printed version of our latest catalogue by filling out the online form or download pdf version here.
Hill Slide STS 210
Email this page to a friend
Hill Slide STS 210
10823

| Pioneer
Specification
Price

2590 GBP

Line

Pioneer

Width

100 cm

Length

426 cm

Height

321 cm

Critical falling height

15 cm

Safety zone

352x531 cm

Falling surface

Required

Platform height

15 cm

Grass

Acceptable (CFH<60cm)

Age

3+

All prices exclude VAT
Kids love slides, because they allow dynamic activity. Installed on the hill, playground slide is even more attractive. Children can run at the top without a need of stairs, and it does not create queues.
Made of stainless steel Hill Slide STS 210 is a perfect choice for every playground  surrounded by greenery, that will look great in every environment. This kind of  device cannot be missed out on the playground. Whether is it in a home garden, residential park or  public entertainment zone, you might want to set this solid and functional slide adapted to the needs of children.
The slide platform is made of the best quality wooden components, that guarantee hassle-free long-term use. It is slightly larger example of the slide, that provides full comfort during fun for all the active users. It is necessary to use playground tiles under the construction, to secure children playing on it. Our high standard slide from Pioneer line will bring a lot of joy and a smile for children older than three.