Get
Free

Product Catalogue!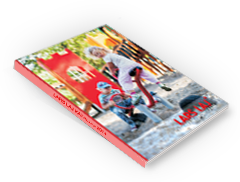 You can order a printed version of our latest catalogue by filling out the online form or download pdf version here.
Kyoto Sofa
Email this page to a friend
Kyoto Sofa
14211

| Outdoor Furniture
Specification
Price

670 GBP

Line

Outdoor Furniture

Width

65 cm

Length

208 cm

Height

95 cm

All prices exclude VAT
Sofa Kyoto is our designed for outdoor use comfortable bench. You don't have to compromise style for function, Kyoto Sofa is the essence of convenience and wonderful taste. The bench has not only profiled seat but also curved back, offering resting place for tired pedestrians. On both sides there were also placed handrails, for additional hand support. The height of the bench is 95 cm, width 75 cm and length 200 cm, it is perfect size for few people taking a break, while enjoying a moment of relaxation.
This carefully created small architecture piece is well suited to the urban spaces and housing estates, but it will also look great in the park or on the playground. It can be installed in the garden and create an attractive arrangement that serves as a space for a quick little break.
Kyoto Sofa is made of wooden components fixed on a steel frame structure, thereby the construction is stable and durable, yet aesthetically interesting. The bench belongs to the Outdoor Furniture line, including different pieces of equipment, that can be used to execute own project of attractive space design.