Get
Free

Product Catalogue!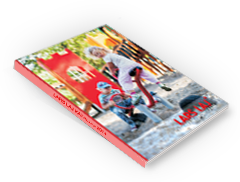 You can order a printed version of our latest catalogue by filling out the online form or download pdf version here.
Kyoto
Email this page to a friend
Kyoto
14210

| Outdoor Furniture
Specification
Price

490 GBP

Line

Outdoor Furniture

Width

50 cm

Length

200 cm

Height

50 cm

Seat height

50 cm

All prices exclude VAT
Convenient outdoor bench Kyoto will become irreplaceable part of any urban space. It is suitable as an adornment of residential complex, park alley or playground area, changing them into suitable place for resting. The best option of large dimensions ensures comfortable conditions to respite after exciting adventures and a length of over 200 cm gives sitting spot for several people at the same time
Bench Kyoto is a piece of small architecture made of wooden elements, that fit into both modern as traditionally furnished arrangements. Interesting design makes it stand out in a very charming way, and color pallet of brown and gray shades gives it its uniqueness.
The Bench forms part of the product line Outdoor Furniture, created with high quality workmanship and finished with attention to even smallest detail. It will resist conditions giving relaxation opportunity for every passer-by. Together with other elements of Lars Laj small architecture you will be able to compose your own space in  original and functional way.