Get
Free

Product Catalogue!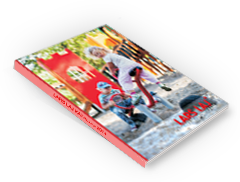 You can order a printed version of our latest catalogue by filling out the online form or download pdf version here.
Litter bin
Email this page to a friend
Litter bin
14412

| Outdoor Furniture
Specification
Price

160 GBP

Line

Outdoor Furniture

Width

34 cm

Length

43 cm

Height

75 cm

All prices exclude VAT
Isometric view
Litter bin made of HDPE plate is a guarantee of functionality and aesthetic solution in the urban space.  High density PE material is characterized by high  mechanical strength, as well as chemical and heat resistance. The waste basket can be installed on the post or attached to the wall, to make the area more organized by helping in taking care of the cleanliness of the streets, park alleys and pedestrian zones.
Polyethylene waste bin will perform as a practical solution for residential areas and many other outdoor places. It is ideally suited to urban setting, as its decorative green tones match perfectly with the greenery inside the city. The bin also has a functional closing lid, that secure the interior inset and increase high durability.
Litter bin has a height of 85 cm, width of 30 cm and length of 40 cm. The optimal size of the container fit into any space, providing at the same time adequate capacity. It's a guarantee, that all the rubbish will find its designated place. PE basket from Outdoor Furniture product line is a necessary piece of small architecture in any public space.