Get
Free

Product Catalogue!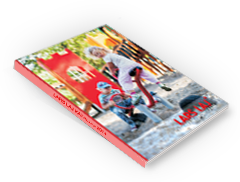 You can order a printed version of our latest catalogue by filling out the online form or download pdf version here.
Lounge chair
Email this page to a friend
Lounge chair
17160

| Outdoor Furniture
Specification
Price

660 GBP

Line

Outdoor Furniture

Width

70 cm

Length

137 cm

Height

76 cm

Seat height

33 cm

All prices exclude VAT
Modern and stylish Lounge Chair is an element of landscape architecture that enhances the environment. The unique design makes it an ideal solution for modern urban spaces. It will be suited for playgrounds, residential areas or parks. Minimalist, yet comfortable bent structure of the chair allow to sit on it comfortably, lay back and properly relax.
This chaise longue was meticulously designed and has innovative form. It is made of  one single green HPL plate, that attracts the attention. Its height is 67 cm, the length of 107 cm and a width of 70 cm guarantee optimal conditions for outdoor relaxation. Lounge Chair is a product from Outdoor Furniture line, where you can find many other propositions of landscape architecture in similar style.
Attractive small architectural elements areessential in public space. We invite you to discover all the street furniture products that Lars Laj has to offer. You might be able to find what you are looking for, to independently arrange your space and enjoy its convenience.