Get
Free

Product Catalog!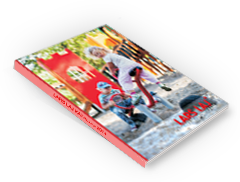 You can order a printed version of our latest catalogue by filling out the online form or download pdf version here.
San Siro
11505 | Street Sport
Specification

Price

31258 GBP

Line

Street Sport

Width

1820 cm

Length

2410 cm

Height

366 cm

All prices exclude VAT
San Siro Stadium represents the symbol of the football tradition in Italy. Milanese like to enjoy matches of their home football teams: Milan and Inter played on San Siro pitch. The primary stadium architecture was based on an Anglo-Saxon model, characterized by four independent tribunes that were placed close to the playing field. Spectators on the top rows of the stadium can admire both the match and the beautiful panorama of the city and its highlight the Cathedral.

Lars Laj's San Siro is a very modern, dynamic look Sport Arena from Street Sport Line. San Siro was constructed with the high quality steel, resistant to corrosion, shock, harmful UV and other weather conditions.
This big Sport Arena allows to hold several matches at the same time. It can help practise football, basketball or even tennis. Everything depends on our creativity.
Want to feel the exciting atmosphere of the San Siro Stadium and meet its greatest champions? So lets meet on the Lars Laj San Siro Arena.